The biggest day of the month is surely March 19, when Wheelhouse opens its orange garage door again for the season. We are literally counting down the days, ordering bikes and some new product lines and all that good stuff. Just to put things in perspective, here are some other things to look forward to this month. March 15:  St. Patrick Parade, Corktown. 2 p.m. A raucous day to say the least...in some ways the beginning of Spring! (If you want to see Kelli at her bitchy-bartender best, she'll be slinging drinks at PJ's Lager House. Do not under any circumstances ask her for a martini.)
March 19, 20, 21: We are open! from 11 a.m. to 7 p.m. You best come visit!
March 20: Our friends at Detroit Bikes! are having their first group ride of the year. This one is sports-themed and takes off at 10 a.m. from the Millennium Bell at Grand Circus Park.
March 21: The first annual Marche du Nain Rouge.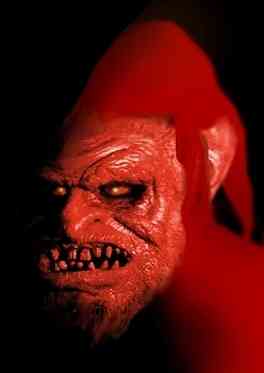 Slightly less organized than the St. Pat's Parade, expect a bunch of freak flags flying on Cass Ave. Yeah, we'll be there.  3 p.m. at the Third Bar is the meet up.
Click here to see the poster: Marche_8.5x11_color
March 25: Alley Cat, 6 p.m. @ The Hub. Looks like it's to be followed by some bike-oriented films at the Burton Theatre. Sweet!
March 28: Second Annual Colin Hubbell Memorial Fund Event @ The Majestic. A fun afternoon with bowling, an art auction and even cornholing, er, beanbag tossing. Find out more here.
We've started posting our tours at wheelhousedetroit.com/tours, so keep checking and start registering!